Ways to Void Guarantee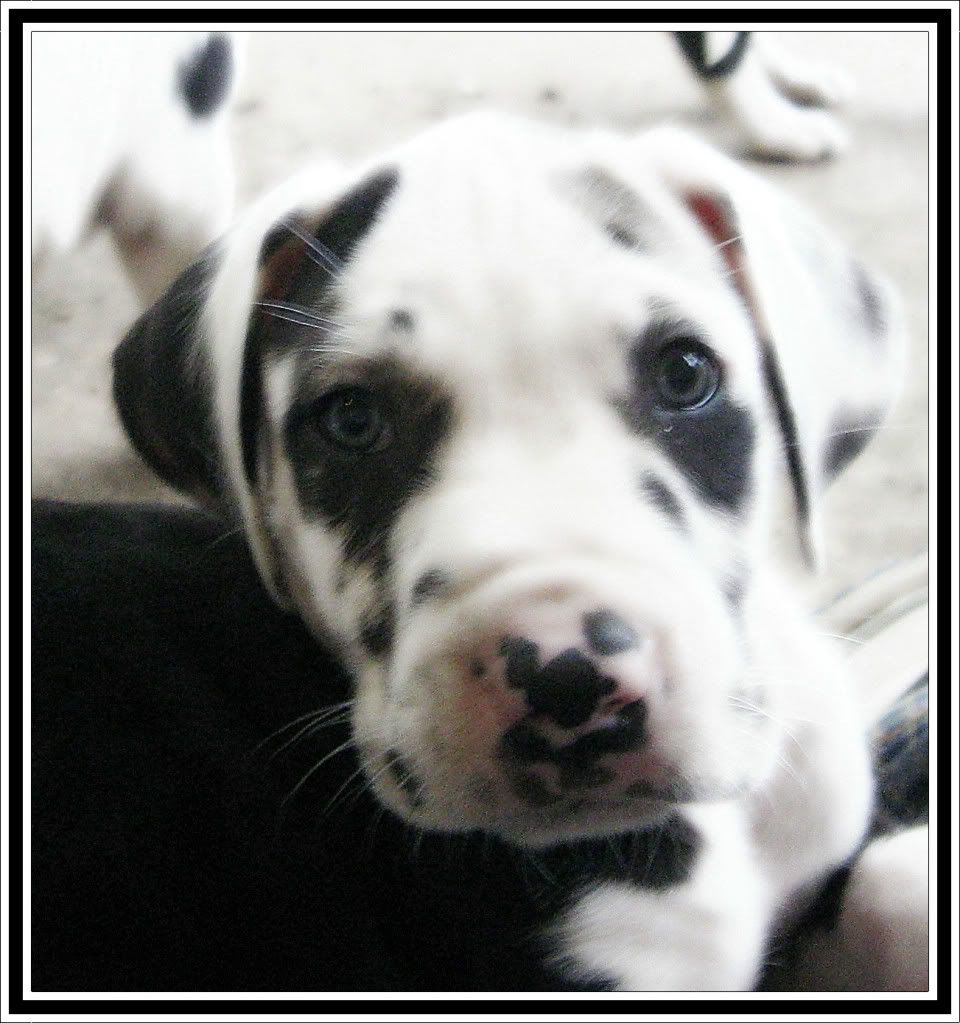 Dukes Danes
Christine Duke Date:_________
Po Box 1969 www.dukesdanes.com
Hamilton, AL 35570 dukesdanes@hotmail.com
(205)412-3446
Actions that will VOID puppy Guarantee
Failure to be notified of any Health, Behavior or Temperament Issues will VOID Guarantee.

Failure to follow Duke's Danes Feeding Instructions for the puppy's first 8 months will VOID Guarantee.
I guarantee buyer's puppy, but can only be responsible for it's development if feeding instructions are followed. Do not feed meat, cheese or any other high proteins to your new puppies food. Large breed dogs do not need extra help growing. Their bones and joints have to have time to properly grow and fuse together. Adding extra proteins can result in limping or even crippling of your puppy. Keep puppies diet within a 20% to 26% protein range for the first 6 months of your puppies life. After eight months of age puppy can be put on the food of buyer's choice.
3.Allowing your Veterinarian to tack up your puppies stomach to the abdominal wall VOID Guarantee.
Some veterinarians are suggesting to their clients that a Great Dane puppy's
stomach should be tacked to prevent torsion. Granted torsion is probably the
number one killer in Great Danes. Torsion can easily occur after a gas build up
(Bloat) in the stomach if the gas is not relieved immediately. Torsion is when the
stomach or spleen flips and without immediate surgery can be fatal. This usually
is the result of improper feeding, excessive exercise, sudden change in diet & stress.
4. Allowing people or children to ruff-house with your growing puppy will VOID Guarantee.
Lots of times people have the misconception of the appropriate level of play with a Dane puppy. Just because they are a large dog doesn't mean they can take excessive ruff play. It might be sweet and cute to see your child trying to ride his/her new Dane but its not that great of an idea! Of course play with your puppy but always consider the importance of its growth. I strongly recommend that you consider this for at least the first year of your Danes life. Growing puppies can even get growing pains from time to time.
5. Taking your Dane off Heart worm medication or Using the Heart worm medication that is to be dosed every six months will VOID Guarantee.
It is highly recommended that your puppy be put on a monthly heart worm medication that should be started at 4 months of age. From 4 months on Buyer is to keep puppy on monthly heart worm prevention. In 2004 the 6 month medication was recalled because a number of dogs had died while on it.
6. Not following recommended vaccination instructions will VOID Guarantee.
The first 2 vaccinations have already been given to your puppy at 6 & 8 weeks. The next vaccine should be given at 12 weeks of age. If you can't vaccinate on the scheduled time it will be OK to go a day or two LATER.
7.If you get your male Dane "Chemically Neutered" you will VOID Guarantee.
This procedure is fairly new a fairly new drug. Neuter sol is the drug that is used for this procedure. It is usually used on male puppies from 3 to 10 months of age. I do not believe this a 100% safe alternative to neutering.
8. Failure to follow all Spay or Neutering instructions will VOID Guarantee.